Football season is now in full swing, this is the perfect opportunity to discuss what is the most important part of any weekend in the fall.  No, it is not who you are playing in Fantasy Football or which of the teams is projected to win the title.  It is the food of course!  Everyone can agree that the food served during the game is some of the best you can ever have.  Follow these links: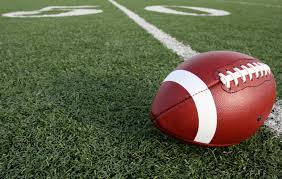 Pepperoni Pizza Dip from CHOW: Spicy, cheesy and served with garlic bread sticks. Enough said!
Fried Chicken Bites from My Recipes: These are a great option since everyone loves chicken wings and are undeniably a game day staple, but let's be honest, they are a complete mess to eat and are hard to handle while screaming at the refs.
Hot and Cheesy Caramelized Corn Dip from How Sweet Eats: Even during game days, everyone needs their vegetables.  This solves the problem; cover them in cheese and serving them with chips.
Fried Pickles with Spicy Ranch Dip from Buns in My Oven: Fried pickles are traditionally a southern thing, but these are so wonderful even a Yankee would like them!