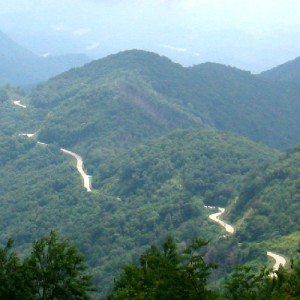 Visit in the fall when vibrant vermillion, golden, and orange leaves drape the trees surrounding the Skyway. Or plan a leisurely summer road trip, leaving plenty of time for picnics, hikes, fishing or many of the other activities available on the Cherohala Skyway. With hundreds of miles of hiking trails traversing the national forests, you're bound to find a favorite. Botany lovers will want to whip out their sketchbooks to capture in ink some of the 2,000 native plant species that thrive around the Cherohala Skyway. Catch your breath by pausing to admire the wildflowers sprinkled throughout the landscape in the spring or make camp at one of the many campgrounds and spend several days exploring the backwoods. You can find out why Nantahala National Forest means land of the noonday sun or the Cherokee National Forest is sometimes seen as "Land of the Waterfalls".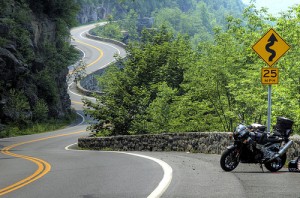 The Skyway offers sparkling waters to explore as well. Bald River Falls is beautiful in summer, but captivating in winter when covered in ice. For those who love to travel on the water, follow the Tellico River with paddle in hand and bask in the sunlight and beauty of the surrounding forests. The river parallels part of the Skyway, delighting canoeists and kayakers from all over. Take a boat ride on one of America's largest underground lakes, the Lost Sea. The striking azure waters of Lake Tellico await you for fishing, boating, or swimming. Or just camp along the shore, making it a full day on the beaches of one of Tennessee's Lakes.
From Cherokee to British history, you can tread in the footsteps of the past while surrounded by the natural beauty of the Skyway.
Information provided by www.byways.org